Parkinson wellness project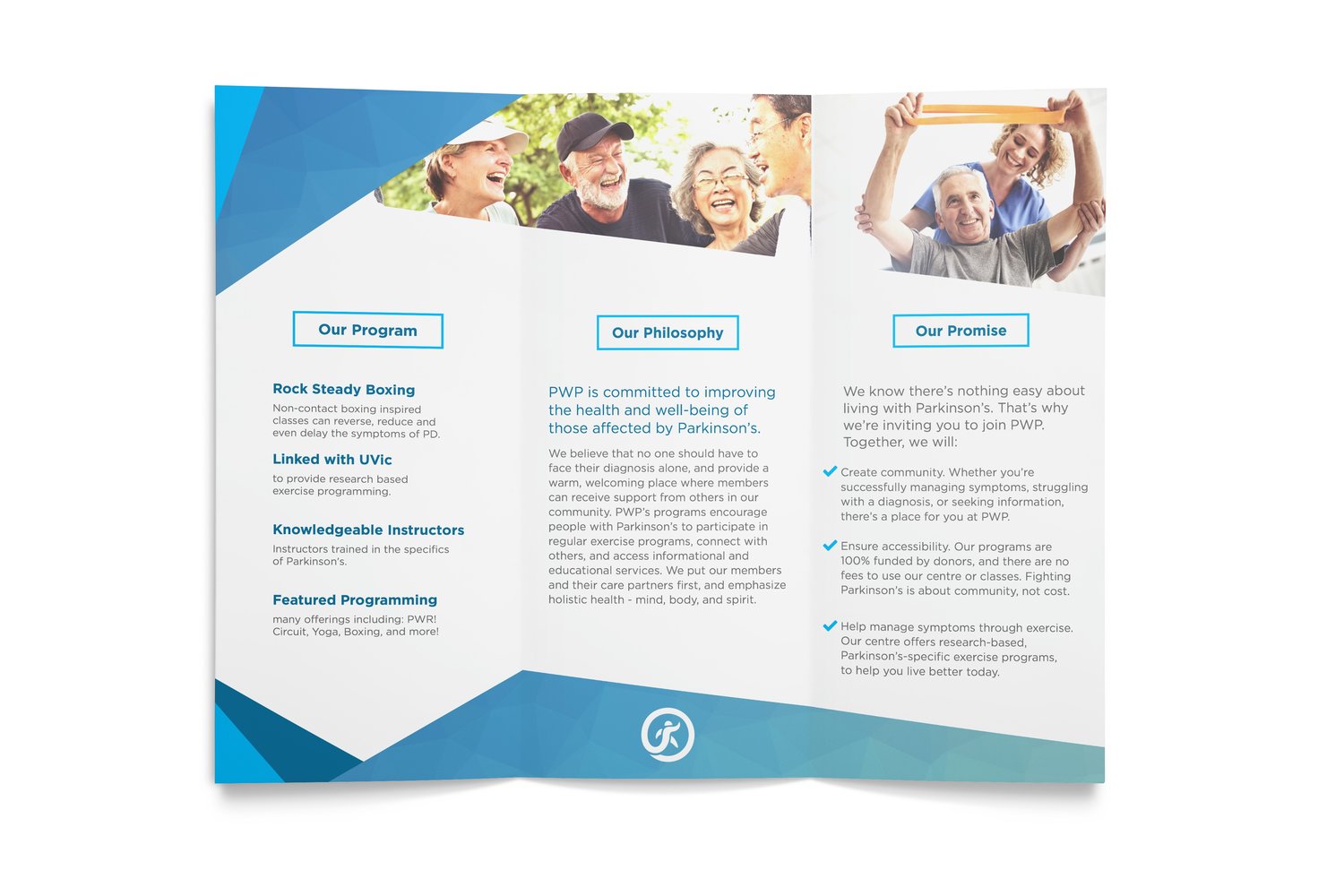 Helping to envision a community of support,
In the spring of 2017 Charity Electric was honoured when a local health and community support organization approached us looking to officially define their brand.
Charity Electric's expertise in brand management helped us to distill all of the various community stakeholders into a clean and dynamic design featuring the movement so central to PWP.
Bye bye ParkinGO. Hello Parkinson Wellness Project.